Mini-Split Air Conditioner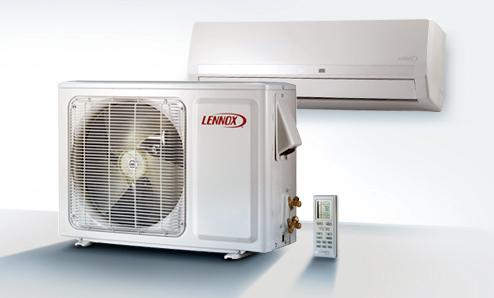 Ductless or mini-split air conditioners are used in situations where the existing heating system does not use ductwork to distribute heated air. They are also used in applications where installing ductwork is too difficult or costly.
An advantage of the Mini-Split is the reduction of lost cooling energy caused by the duct work of traditional central air conditioning units. This cost is estimated to be as much as 30% of the total cooling costs!
How Your Mini-Split Air Conditioner Cools Your Home
Similar to central air systems, the mini splits have two main components. They are the compressor and the indoor air-handling unit. Each room being cooled is required to have an indoor air-handling unit.
Some models of Mini-Split Air Conditioning Units can accommodate up to four indoor air-handling units.
Heat Pumps Used to Cool Your Home
Sounds a bit counter intuitive, but a heat pump can be used to efficiently cool your home. In fact, many mini-split systems today are heat pumps. Click here to learn more about heat pumps.
Quotes are free . . . our commitment to quality is real!
For immediate residential mini split service . . . Call us today!

Proudly Serving Hutchinson, Minnesota & Surrounding Communities.