Electric Plenum Heaters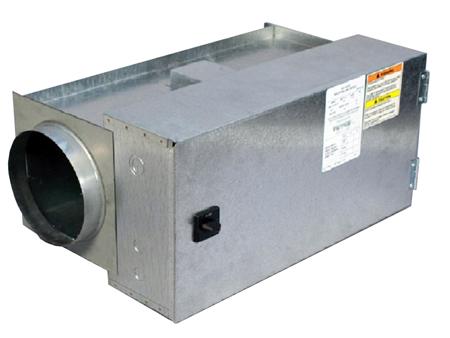 A plenum heater is a forced air heating element that is located in the plenum. This is the area of the ductwork where the furnace joins with the ducts. A plenum heater is a low cost way to upgrade your current, more expensive heating system to a system that is more efficient and inexpensive to run!
A load control plan from your electrical utility when used with a dual fuel system can result in significant savings on your heating bill. In some cases, a new system can pay for itself in five years or less.
How an Electric Plenum Heater Works
Air is passed over the electric elements in the heater and distributed throughout the house using the existing ductwork.
Applications for the Plenum Heater
Converting fossil-fuel systems to all-electric heating.
Adding to a fossil-fuel system to create a dual-fuel heating system
Installing with a heat pump to provide supplemental heating for the coldest winter weather.
Quotes are free . . . our commitment to quality is real!
For immediate residential electric plenum & duct heater service . . . Call us today!

Proudly Serving Hutchinson, Minnesota & Surrounding Communities.