One Stop Mechanical Needs
Offering a full range of plumbing and HVAC services, we are the one-stop-shop for all the mechanical needs of your remodeling project.
Whether you are doing a simple bathroom remodel or finishing a basement, we have the experience working with other local contractors to help your job go smoothly.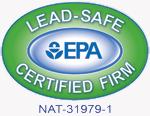 Beginning April 22, 2010, federal law requires that contractors performing renovation, repair and painting projects that disturb more than six square feet of paint in homes, child care facilities, and schools built before 1978 must be certified and trained to follow specific work practices to prevent lead contamination.
AEM Mechanical is proud to comply with this new law and is a U.S. EPA Lead-Safe Certified Firm. Visit the EPA website to learn more about Lead-Safe Certification and the hazards of lead exposure!
Quotes are free . . . our commitment to quality is real!
For immediate residential kitchen and bath remodel service . . . Call us today!

Proudly Serving Hutchinson, Minnesota & Surrounding Communities.