Check with AEM Mechanical for Safety Recalls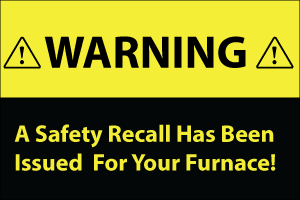 AEM Mechanical Services, Inc. is concerned about your safety and well being. If your home or commercial HVAC equipment has had a safety recall, the time to take action is now.
If you have heard of a possible recall on equipment in your home or business (installed or serviced by us or anyone else), please call us at 320-587-0991. We will check for any recalls that may have been published for your equipment..
Quotes are free . . . our commitment to quality is real!
Are you wondering if there is a recall for your HVAC equipment? Call us today!

Proudly Serving Hutchinson, Minnesota & Surrounding Communities.