The experience and resources to make your building comfortable and energy efficient.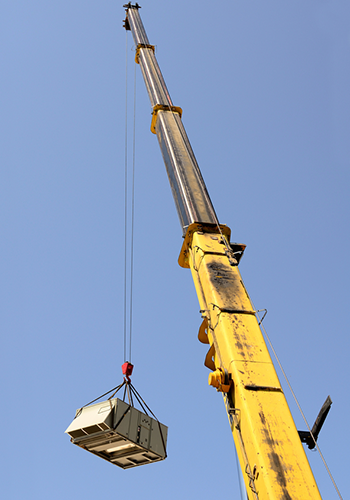 AEM Mechanical has the experience and trained staff to handle all your heating and air-conditioning needs!
Retail Space
Industrial Space
Manufacturing Facilities
Food Production Facilities
Multi-tenant Office Complexes
Restaurants
Large or Small Buildings
New Construction
Our staff is experienced in maintenance, repair and installation of all commercial heating and air-conditioning systems.
Packaged Roof Top Units
Modular Boiler Systems
Split Systems
Radiant Heaters for loading docks
and other high traffic areas
Solutions for electronics spaces
Do you have a large warehouse or manufacturing facility (5000 square or more)?
Would you like to save 30 - 50% on your annual heating bill? Ask about Thermo-Cycler® products.
Thermo-Cycler® products are air turnover heating and ventilation systems for pre-engineered industrial buildings and warehouses. The concept of thermal rotation is the energy efficient recovery of all internal "waste" heat gains from lights, motors, air compressors, solar heat as well as other "un-harvested" sources of internal heat.
Hot air rises often causing a 20 degree temperature difference inside the building. thermal rotation creates fuel savings and employee comfort by continually turning over the hot air from the top of the building with cooler air at floor level. With thermal rotation, the temperature difference is often reduced to 2 to 4 degrees.
Thermo-Cycler® products can be used in a wide variety buildings including
Warehouses
Tool & Die Shops
RV & Boat Manufacturing
Metal Fabrication & Stamping Shops
Commercial Applications
Steel Warehouses
General Manufacturing
Temporary Construction Heat
Building Management Systems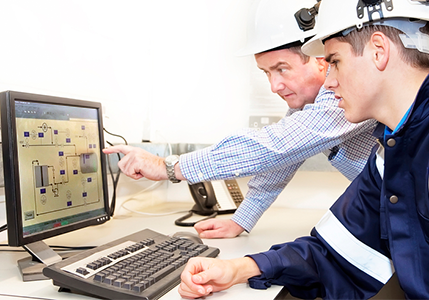 Building Management Systems installed by AEM Mechanical can help make your building more energy efficient and provide remote monitoring and control.
What is a Building Management System (BMS)?
The core function of a BMS is to manage the environment within your building and may control temperature, carbon dioxide levels and humidity. The BMS does this by controlling heating & cooling, it manages the systems that distribute air (i.e. opening/closing dampers, operating fans, etc.) maintaining the desired room temperature.
A Building Management system is often linked to additional building management duties including access management, security, and fire alarm management. For example if a fire is detected the system could close ventilation dampers to prevent or slow the spread of smoke and send all elevators in the building to the ground floor preventing people from using them.
A BMS can be comprised of:
Heating, Ventilation & Air Conditioning systems (HVAC)
Plumbing
Power Systems
Security Systems
Illumination Systems
Electric & Power Control
Magnetic Card Access Systems
Fire Alarm Systems
Burglar Alarms
Quotes are free . . . our commitment to quality is real!
For immediate commercial heating and air conditioning service . . . Call us today!

Proudly Serving Hutchinson, Minnesota & Surrounding Communities.