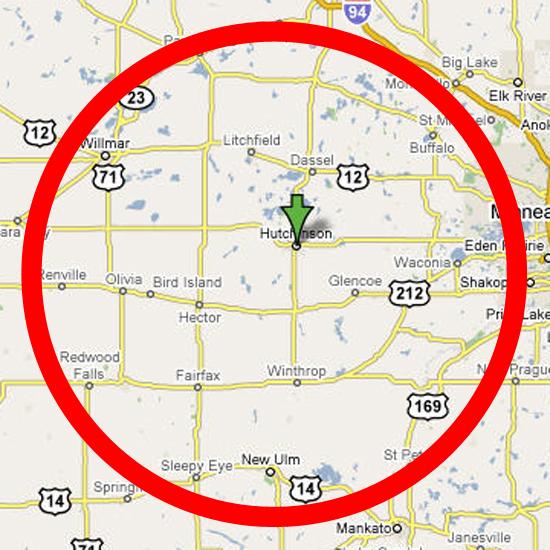 We currently serve an area within an approximate radius of 50 miles from Hutchinson, MN.
Counties in our service area . . .
Renville
Wright
Kandiyohi
Quotes are free . . . our commitment to quality is real!
For immediate residential or commercial HVAC or plumbing service . . . Call us today!

Proudly Serving Hutchinson, Minnesota & Surrounding Communities.