AEM Mechanical Services Inc. offers maintenance and repair services on all brands of water heaters. For installation of new equipment we provide only the best products for your home.
There are two basic types of water heaters available for your water heating needs, the traditional tank storage water heater and the tankless water heater, which offers you hot water on demand. Each style of heating unit can be configured using gas or electricity as an energy source. AEM Mechanical can help you decide which type of water heater is ideal for your home.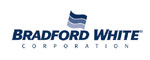 Bradford White is our brand of choice for traditional tank style water heater installation. Additional information about our Bradford White residential water heating products may be found at the Bradford White Corporation website by following this link.

Navien is our brand of choice for tankless hot water heaters. We are a Navien Service Specialist, which means we are factory trained and authorized for warranty work. Delight in the luxury of having hot water when you need it. Learn more about today's first choice in tankless water heating appliances at Navien.
Quotes are free . . . our commitment to quality is real!
For immediate residential water heater service . . . Call us today!

Proudly Serving Hutchinson, Minnesota & Surrounding Communities.