High Efficiency Air Cleaners
A Cleaner, Healthier Home Begins With Whole House Filters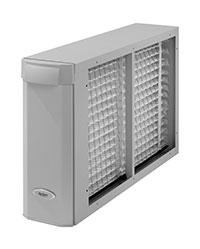 We spend the majority of our lives indoors, where the air quality is frequently up to 25 times more polluted than the air outside.
Indoor air can be contaminated with dust, pollen, mold spores, bacteria and more. A cubic foot of indoor air can contain as many as 30 million pollutant particles that can trigger allergies, cause headaches, lung irritation, fatigue and contribute to the spread of infectious diseases.
Pet owners are particularly vulnerable because pets shed hair and dander just walking around. They also track in pollutants from outdoors. Frequent vacuuming and pet baths only curbs the issue slightly.
Allergy sufferers are especially vulnerable
Hay fever and seasonal allergies can make your life miserable during attacks. Allergies can be triggered by breathing pollen, dust, mold spores or pet dander. Some of these particles can be as small as half of one micron - too small for a 1 inch disposable filter to catch.
Allergy suffers benefit from having a whole-home high efficiency air cleaner. You are able to breath easier with fewer symptoms.
The health of your heating and cooling equipment suffers from contaminates
A standard 1 inch furnace filter - the kind you buy at the store and change monthly - has one primary function; to keep large objects from damaging heating and cooling equipment. By large objects we are referring to the dust and other contaminates you see accumulated on the filter when you remove it. The filters are typically rated around 30% effective allowing a great deal of smaller contaminates to penetrate through the filter.
The accumulation of these contaminates make your system less efficient, leading to potential increases in your energy bills and maintenance costs.
Whole House Air Cleaners Are Your Solution
You should choose to install whole home air cleaners when:
You suffer from seasonal allergies such as hay fever and are concerned about allergens in your home.
You are concerned about airborne mold spores circulating in your home.
You have pets.
You want to protect the life and efficiency of your heating and cooling equipment.
Our whole home air filters trap 98% of visible airborne dust and other large particles, permanently capturing at least 97% of airborne pollen-sized particles. This means you will enjoy the benefits of a healthier environment and if you are an allergy suffer, you can expect to enjoy a reduction in your symptoms. An added benefit is that you will have less dust accumulation which means less dusting.
Our whole home air cleaners have a long service life. While the 1 inch disposable filter needs to be replaced monthly, our whole home air filters can last 1 to 2 years depending upon your home's environment.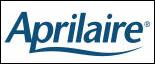 Quotes are free . . . our commitment to quality is real!
For immediate residential high efficiency air cleaner service . . . Call us today!

Proudly Serving Hutchinson, Minnesota & Surrounding Communities.